Personal Yoga Trainers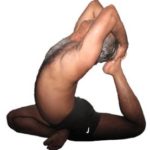 Yoga is my passion; it challenges, strengthens, encourages and educates me on a daily basis. This process of self-improvement and self-exploration that starts on the mat continues outside it also. Yoga practice for me is about learning to live a balanced life in modern urban world. I provide Yoga training for students of all levels using an eclectic mix of traditional and contemporary styles.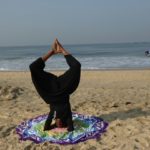 I teach a blended form of ashtanga/hatha yoga, with the sun and moon salutation which serves as a warm up for the following asanas (poses) which are held for half a minute. The emphasis being on stretches and the breath wherein we lengthen the hold time, to quieten the mind. I introduce variations, conduct Pranayam (breathing) and a short yoga nidra (yogic sleep) at the end of the session.