---
Book Best Yoga Schools, Yoga Courses, and Yoga Retreats.
---
Yoga & Meditation are the boons that our ancient great sages & Guru gave to our society for the wellness & good health. Yoga & Meditation are almost 10000 yrs old practice.  Yoga is a practice that balanced the system of the body. It gives a spiritual liberation to body, mind & soul. It is also a panacea against various deadly diseases from cancer to the stress. On the other hand, Meditation practice makes life mindful & aware.
Yoga & Meditation Retreats are the best way to rejuvenate your body mind & soul in a short period of time.
Atmabodha is one of the best online destinations for the Yoga & Meditation Seekers but it is very important to choose wisely the Yoga Schools, Spiritual Meditation Ashrams, Yoga & Meditation Retreats. At Atmabodha.com we have filtered out the best Yoga Schools, Meditation Retreats, Yoga Ashrams, Yoga therapy centers, Spiritual Ashrams, Yoga trainers of the world.
So, If you are looking for a lifetime experience in Yoga & Meditation? Atmabodha.com offers you the best online yoga listings platform for Yoga Schools, Meditation retreats, Yoga certification courses in India, Yoga Ashrams, Yoga Holidays, Yoga Travel.  You can directly send any inquiries regarding booking or any other information about Yoga & Meditation Retreats centers, ashrams, schools etc. At Atmabodha.com it is very easy to get complete information, well-drafted itinerary & hassle free booking of Yoga Schools, Yoga & Meditation Spiritual Retreats, Ashrams, Yoga Courses, Yoga Therapy, Yoga Holidays & Personal Yoga Trainers in India.
---
Shrimath Yoga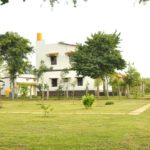 Shrimath Yoga is consciously conceived to be a melting pot of, 'ashram learning, home food & retreat living.' In any batch upto 10 students study the principles and processes from the ancient Yoga tradition.

Since April 2011, students from Australia, Austria, Brazil, Cambodia, Canada, Chile, China, Columbia, Croatia, Czechoslovakia ,Denmark, Finland, France, Germany, Greece, Hong Kong, India, Indonesia, Iran, Ireland, Latvia, Netherlands, New Zealand, Poland, Portugal, Qatar, Russia, Serbia, Singapore, South Africa, South Korea, Spain, Sweden, Switzerland, UK, USA etc, have been opting to study with us.
​
There is more to Yoga than 'just' postures and at the same time, perfection, in a few postures that suit us, is essential to understand and experience deeper practical aspects of Yoga like Pranayama, Bandha, Mudra, Mantra etc. At Shrimath, with the guidance of living traditions, the programs attempt to stike a balance between 'doing more and diving deep!'

Welcome to experience Yoga at her home!
This program is certified by Yoga Alliance International (New Delhi, India). Since 2011, program participants leave their homes and careers from various locations across globe to stay and study with us. Armed with this certification, they return empowered to share the knowledge of the ancient system of Yoga with others, or utilize the inputs exchanged in the program to deepen their personal practice!
After the program is complete, each participant, by developing an assiduous and consistent practice routine, can very soon turn out, not only into an inspiring teacher but a transformed individual as well. We have consciously designed this program to serve as one of your vital stepping stones to self-discovery.
A gentle introduction to the 4 paths of Yoga, Karma, Bhakti, Raja & Jnana as well as selections from Yoga manuals such as Patanjali's Yoga Sutras & The Bhagavad Gita, tips to lead a Yogic life from the World's oldest scriptures, the Vedas, form the core of this program.
Send Message to listing owner
Shrimath Yoga