---
Book Best Yoga Schools, Yoga Courses, and Yoga Retreats.
---
Yoga & Meditation are the boons that our ancient great sages & Guru gave to our society for the wellness & good health. Yoga & Meditation are almost 10000 yrs old practice.  Yoga is a practice that balanced the system of the body. It gives a spiritual liberation to body, mind & soul. It is also a panacea against various deadly diseases from cancer to the stress. On the other hand, Meditation practice makes life mindful & aware.
Yoga & Meditation Retreats are the best way to rejuvenate your body mind & soul in a short period of time.
Atmabodha is one of the best online destinations for the Yoga & Meditation Seekers but it is very important to choose wisely the Yoga Schools, Spiritual Meditation Ashrams, Yoga & Meditation Retreats. At Atmabodha.com we have filtered out the best Yoga Schools, Meditation Retreats, Yoga Ashrams, Yoga therapy centers, Spiritual Ashrams, Yoga trainers of the world.
So, If you are looking for a lifetime experience in Yoga & Meditation? Atmabodha.com offers you the best online yoga listings platform for Yoga Schools, Meditation retreats, Yoga certification courses in India, Yoga Ashrams, Yoga Holidays, Yoga Travel.  You can directly send any inquiries regarding booking or any other information about Yoga & Meditation Retreats centers, ashrams, schools etc. At Atmabodha.com it is very easy to get complete information, well-drafted itinerary & hassle free booking of Yoga Schools, Yoga & Meditation Spiritual Retreats, Ashrams, Yoga Courses, Yoga Therapy, Yoga Holidays & Personal Yoga Trainers in India.
---
Fragrant Nature Backwater Resort and Ayurveda Spa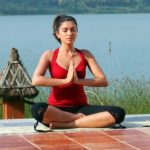 Fragrant Nature Backwater Resort and Ayurveda Spa
A 4 star backwater resort – a haven for Yoga & Ayurveda holidays
A 4-star resort lies nestled amidst graceful coconut groves, spread over five acres of beautifully landscaped lakeside gardens. Set on the breathtakingly beautiful and serene Mala lake near Paravur, in Kollam - the place is a haven for Ayurveda & Yoga holidaymakers.
Send Message to listing owner
Fragrant Nature Backwater Resort and Ayurveda Spa