---
Book Best Yoga Schools, Yoga Courses, and Yoga Retreats.
---
Yoga & Meditation are the boons that our ancient great sages & Guru gave to our society for the wellness & good health. Yoga & Meditation are almost 10000 yrs old practice.  Yoga is a practice that balanced the system of the body. It gives a spiritual liberation to body, mind & soul. It is also a panacea against various deadly diseases from cancer to the stress. On the other hand, Meditation practice makes life mindful & aware.
Yoga & Meditation Retreats are the best way to rejuvenate your body mind & soul in a short period of time.
Atmabodha is one of the best online destinations for the Yoga & Meditation Seekers but it is very important to choose wisely the Yoga Schools, Spiritual Meditation Ashrams, Yoga & Meditation Retreats. At Atmabodha.com we have filtered out the best Yoga Schools, Meditation Retreats, Yoga Ashrams, Yoga therapy centers, Spiritual Ashrams, Yoga trainers of the world.
So, If you are looking for a lifetime experience in Yoga & Meditation? Atmabodha.com offers you the best online yoga listings platform for Yoga Schools, Meditation retreats, Yoga certification courses in India, Yoga Ashrams, Yoga Holidays, Yoga Travel.  You can directly send any inquiries regarding booking or any other information about Yoga & Meditation Retreats centers, ashrams, schools etc. At Atmabodha.com it is very easy to get complete information, well-drafted itinerary & hassle free booking of Yoga Schools, Yoga & Meditation Spiritual Retreats, Ashrams, Yoga Courses, Yoga Therapy, Yoga Holidays & Personal Yoga Trainers in India.
---
Ananda Yoga Guru Kula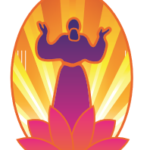 I am trained in India and followed my Guru for many years. This is strongly spiritually based teachings in Tantra Sahaj Yoga, close to the Hatha yoga, but with much more therapeutic emphasis. This is 500 hrs that includes both 200hrs basic and 300hrs of advanced teachings approved by Yoga Alliance. I am an Acharya sannyasini and strongly involved in the spiritual path, the lineage of Shiva and Krishna. My background is in the science of Quantum Theory and through the science I discovered a new path that leads to the expansion of consciousness. Science and spirituality are not separate.
Ananda Yoga Guru Kula offers a systematic approach to the liberation and the pathway of yoga that starts from the basic (200hrs), advanced level(300hrs), yoga therapy(800hrs) and then spiritual mentorship gives the students an opportunity to start their journey where they are ready to begin.
This is a tradition of Tantra Sahaj spiritual path and it is based in the principles of Ashtanga yoga (Raja yoga) and expose the students to the very ancient teachings of Tantra and educate them to understand the deeper wisdom of this teaching. Every training gives a student a free Diiksha so they can have more individualized practice to help them to reach deeper meditations. Liberation is the birthright of all human beings.
There is a free consultation with any students who have the interest to join a training or a program.
Send Message to listing owner
Ananda Yoga Guru Kula