The Urban Yogi – Private Yoga Classes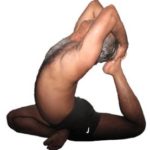 Yoga is my passion; it challenges, strengthens, encourages and educates me on a daily basis. This process of self-improvement and self-exploration that starts on the mat continues outside it also. Yoga practice for me is about learning to live a balanced life in modern urban world. I provide Yoga training for students of all levels using an eclectic mix of traditional and contemporary styles.
"The UrbanYogi" approach combines the physical aspects i.e yogasanas & yogic exercises; along with exploration of yoga's potential for personal development and self- awareness through pranayama and meditation. This combination of Yogasanas, Pranayama and focused awareness & relaxation techniques would allow you to connect with your true self. Alignment, awareness, understanding and persistent hard work are cornerstones of these classes. Props are used liberally to help you do yogasanas within above parameters safely within your Range-of-motion. Through persistence, patience and continued practice you would be able to lead a healthier life and understand your thoughts, feelings and reactions and benefits achieved on yoga mat and would begin to merge to the everyday life.
Send Message to listing owner
The Urban Yogi – Private Yoga Classes