Submit Your Yoga & Meditation Center Listing 
(Free Gold Membership Plan )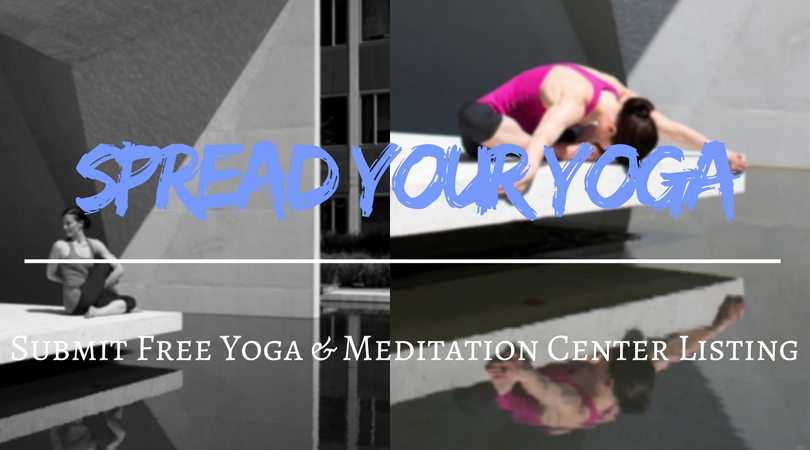 Atmabodha.com offers a  free yoga listing submission free membership plan to spread your yoga online to worldwide yoga seekers. Submit your Meditation & Yoga Schools, Yoga Retreats, Yoga Ashram, Meditation Center, Vipassana Center, Meditation Guru, Yoga Personal Trainer, Yoga Guru, Ayurveda Spa Center, Ayurveda Center, Yoga Events, Yoga Workshops etc. to create a Yoga Business Listing Page and Promote Your Yoga Online Worldwide at Free of Cost.
Benefits of Gold Membership Plan:
Create a free Free Yoga Listing Page.
In the Yoga Listing page you can add details about the facilities you offers to your users like accommodation, food etc., Types of Services, Speciality, contact details, prices and high-quality pictures of your place.
List any Yoga Event or Yoga holidays Sessions or Yoga Teacher training courses.
Get Free Leads, Inquiries & Bookings for your Meditation or Yoga Schools, Ashrams, Center etc. from around the world to your email Ids with complete customer inquiry details
Online exposure: With our online presence with various social media networks like Facebook, Twitter, Pinterest, and Instagram, wellness centers are assured exposure to a global online market of wellness enthusiasts.
No registration fees, no fixed costs
24/7 support: In the case of any queries with registering your wellness center please do not hesitate to contact us at atmabodhi@atmabodha.com.
Please read the Procedure of Registration & Submission carefully:
Please fill up the below registration forms and create your registered login ID.
After registration please login with the registered login ID.
After, login you can submit your listing, which will be reviewed
Your listing will be published after completion of a review process(within 24 hrs) and intimate to you.
[pms-register subscription_plans="2498″ plans_position="top" selected="2498″]