---
Book Yoga Courses, Yoga Retreats, Yoga Classes and Meditation Ashrams.
---
Yoga & Meditation are the boons that our ancient great sages & Guru gave to our society for the wellness & good health. Yoga & Meditation are almost 10000 yrs old practice.  Yoga is a practice that balanced the system of the body. It gives a spiritual liberation to body, mind & soul. It is also a panacea against various deadly diseases from cancer to the stress. On the other hand, Meditation practice makes life mindful & aware.
Yoga & Meditation Retreats are the best way to rejuvenate your body mind & soul in a short period of time.
Atmabodha is one of the best online destinations for the Yoga & Meditation Seekers but it is very important to choose wisely the Yoga Schools, Spiritual Meditation Ashrams, Yoga & Meditation Retreats. At Atmabodha.com we have filtered out the best Yoga Schools, Meditation Retreats, Yoga Ashrams, Yoga therapy centers, Spiritual Ashrams, Yoga trainers of the world.
So, If you are looking for a lifetime experience in Yoga & Meditation? Atmabodha.com offers you the best online yoga listings platform for Yoga Schools, Meditation retreats, Yoga certification courses in India, Yoga Ashrams, Yoga Holidays, Yoga Travel.  You can directly send any inquiries regarding booking or any other information about Yoga & Meditation Retreats centers, ashrams, schools etc. At Atmabodha.com it is very easy to get complete information, well-drafted itinerary & hassle free booking of Yoga Schools, Yoga & Meditation Spiritual Retreats, Ashrams, Yoga Courses, Yoga Therapy, Yoga Holidays & Personal Yoga Trainers in India.
---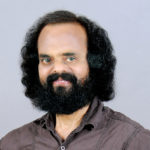 A direct disciple of H.H. swami Satyananda saraswaty (Bihar School of Yoga). Rendering yoga general course, yoga therapists course, Meditation course from 1983 on wards and Reiki Course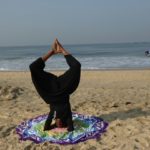 I teach a blended form of ashtanga/hatha yoga, with the sun and moon salutation which serves as a warm up for the following asanas (poses) which are held for half a minute. The emphasis being on stretches and the breath wherein we lengthen the hold time, to quieten the mind. I introduce variations, conduct Pranayam (breathing) and a short yoga nidra (yogic sleep) at the end of the session.
Parmarth Niketan is the largest ashram in Rishikesh on the bank of river Ganga. It was founded by Pujya Swami Shukdevanandji in 1940.