Isha Yoga Center – Dhyanalinga Yogic Temple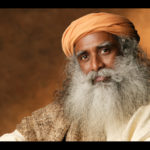 The Isha Yoga Center, founded under the aegis of Isha Foundation, is set at the foothills of the Velliangiri Mountains in southern India.
The center houses the architecturally distinctive Spanda Hall and garden, a 64,000 sq. ft. meditation hall and program facility that is the venue for many residential programs catering to various groups. The Yoga Center contains the Dhyanalinga, a unique and powerful energy-form sitting under a pillarless 250,000-brick dome structure as well as Theerthakund, a sacred underground water body. Every week, thousands of people converge at this unique meditation center to seek out inner peace and wellbeing.
Send Message to listing owner
Isha Yoga Center – Dhyanalinga Yogic Temple